You are here
Katalox Iron Removal Water Filter
Dimensions:
10 in × 10 in × 54 in
Description
Selecting the correct Iron Removal Water Filter for your home will require you to know some basic information about your water. Without this information, you're really just guessing at the iron filter you need, and in many cases, you will be incorrect, and end up with a filter that does not function as you had hoped.
An example of this is a situation where you have red stains in your toilet. You might just assume that you have ferric iron and begin looking for a filter to remove the iron, but are you aware that the filter you purchase might not remove the type of iron you have? What if you were to have bacterial iron? This type of iron requires special treatment that conventional iron filters will not provide. Knowing what type of iron and the exact amount of iron will ensure you get the correct filter.
We always recommend a water analysis before you purchase a new filter which will ensure that you purchase a filter that is designed for your specific needs. We provide a free water test to our customers by clicking HERE.
Our Katalox Iron Removal Water Filter is designed specifically for applications where the water is lower than normal ph, usually lower than 6.0 and the flow rate from the well is less than 6.5 gallons per minute. This filter is capable of removing 10 PPM ferric and ferrous iron.
It Does The Job!
No More Rust
No More Staining
No More Iron-Tasting Water                                                                  
No More Expensive And Messy Chemicals
No Pumps To Fail
No Maintenance, No Filters To Replace
This filter uses oxygen to oxidize the stored iron residue and washes it down the drain during the regeneration process that automatically occurs every three days while you're sleeping. This system requires no chemicals and is maintenance-free. This saves you money and not needing to use dangerous and messy chemicals to regenerate the iron filter.
Many of our customers install our Poly Hard Water Conditioner along with the Katalox Iron Removal Water Filter which offers excellent protection from iron and hard water issues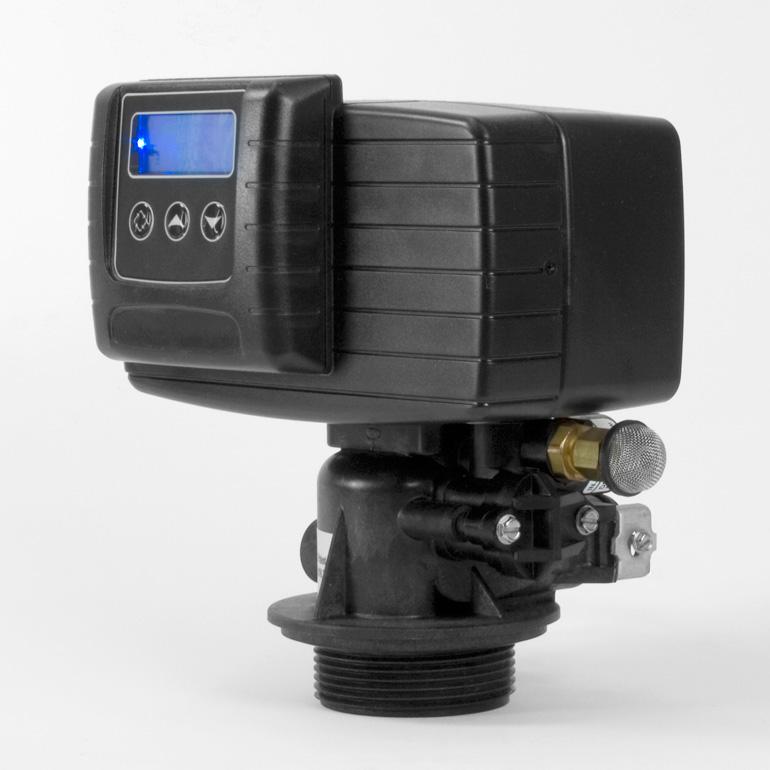 Minimum Operating Requirements:
Water flow rate from the well of at least 6.5 gallons per minute for proper backwash
A minimum ph of 5.5
Maximum ferric/ferrous iron content 10 ppm
Use the information HERE to compare filters
Compare Our Iron Filter Before You Buy 
We have listed the most important specifications below for your research as you compare Whole House Iron Filters.
10" Diameter Fiberglass Tank
Do Not Overspend For A Chrome Tank, It looks Flashy But Who Cares?
54" Tall
Life-Time Katalox Media
Digital Solid State Fleck 5600 SXT Control Head
Included Metal 3/4" Bypass Control
Full Three Year Warranty On All Parts
Nine (9) Gallons Per Minute Service Flow Rate
Minimum Supply Flow Rate five (6.5) Gallons Per Minute        
Please compare all of our maintenance-free Iron Removal Water Filters and completely understand your specific treatment need before purchasing your new filter to ensure you get the filter that effectively filters your water.